My Favourite Things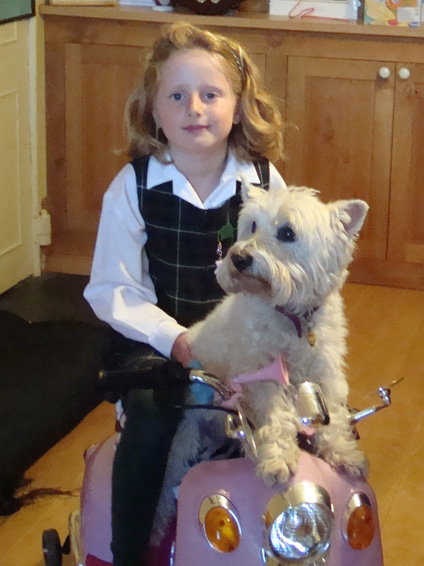 Cornish Ice-Creams - especially from TRELEAVENS
TREGOTHNAN Kea Plum Ice Cream
Windsor Waterstones - and lots of treats !
rides on Cecilia's pink motorbike (see picture)
Walks with friends in the Long Walk in Windsor
The Seaside
The Cinema
Doggy Chocs
And my one big hate - CATS!!